Beware the Thief in the Night - Lectionary Reflection for Pentecost 9C/Proper 14 (Luke 12)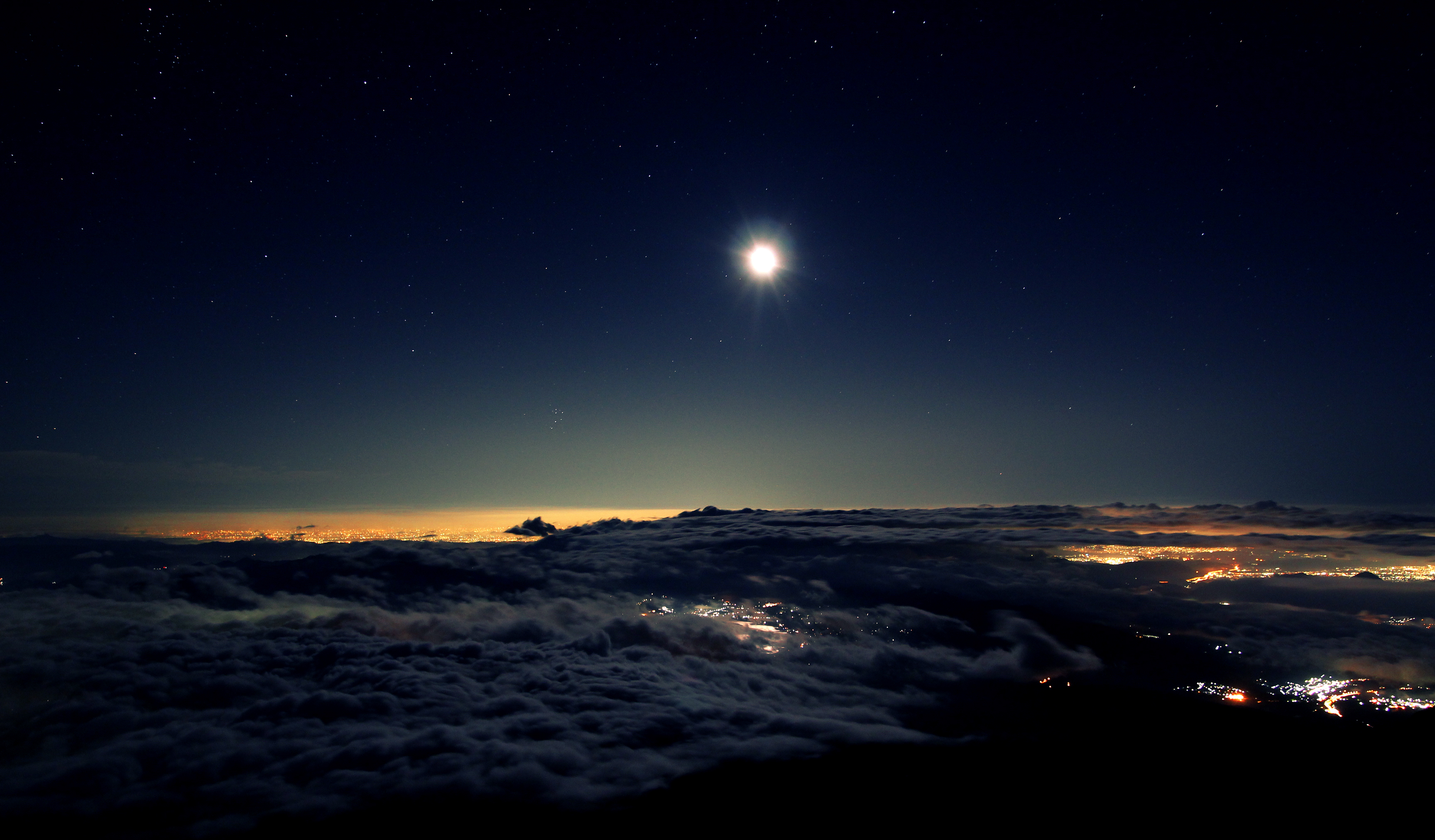 32 "Do not be afraid, little flock, for it is your Father's good pleasure to give you the kingdom. 33 Sell your possessions, and give alms. Make purses for yourselves that do not wear out, an unfailing treasure in heaven, where no thief comes near and no moth destroys. 34 For where your treasure is, there your heart will be also.
35 "Be dressed for action and have your lamps lit; 36 be like those who are waiting for their master to return from the wedding banquet, so that they may open the door for him as soon as he comes and knocks. 37 Blessed are those slaves whom the master finds alert when he comes; truly I tell you, he will fasten his belt and have them sit down to eat, and he will come and serve them. 38 If he comes during the middle of the night, or near dawn, and finds them so, blessed are those slaves.
39 "But know this: if the owner of the house had known at what hour the thief was coming, he would not have let his house be broken into. 40 You also must be ready, for the Son of Man is coming at an unexpected hour."
********
Are you prepared in case a thief chooses to break into your house? Remember, most break-ins take place under the cover of the dark at night. If you choose to go with a security firm, make sure that they hire good people. You know, people who won't fall asleep while watching over your house! Just remember that life is full of surprises, and even the "safest" neighborhoods can experience both violence and thievery. So, how do you stay alert to all the possibilities?
The reading for Sunday from the Gospel of Luke isn't about security systems, but it is a call for us to be alert to the coming into existence of the realm of God. Here in Luke 12, Jesus uses the analogy of a thief coming in the night as a reminder that the realm of God will come into its fulness without warning. So, just as a successful thief strikes when no one is looking., so you should keep alert to the signs of God's realm so you're not caught unawares.
The reading from Luke's Gospel is deeply apocalyptic. Luke wants to catch our eye, to warn us to not get lackadaisical when it comes to the Christian life. Although we might wish it were different, at least as the synoptic Gospels present Jesus' story, he was an apocalyptic preacher. He drew on imagery that was common to apocalyptic preachers of his day, including the Book of Daniel and other apocalyptic texts that didn't make it into the Old Testament, to warn the people to get ready because judgment day was coming soon. The assumption here is that the last days are near at hand, so like a good Scout, "be prepared." God's realm could break through into our reality at any moment. Yes, the day of the judgment could come like a thief in the night. You don't want to be caught unprepared.
This is a powerful message that has been retold many times over the past two millennia. As a teenager, I imbibed its message, and like many of my friends, who like me read David Wilkerson's A Thief in the Night and Hal Lindsey's The Late Great Planet Earth, I was certain that we had entered the Last Days. Yes, the rapture could come at any moment, and as the title of Barry McGuire's most famous song suggested, we were at the "Eve of Destruction." Now, when the song was first released in the 1960s, it was an anti-war protest song, but when McGuire converted it became an important apocalyptic ballad. That's when I first encountered it. As Larry Norman warned those who were unprepared: "I Wish We'd All Been Ready."
I'm not quite into the same apocalyptic theology as I was as a teenager, at least not the same understanding of the apocalyptic, but I do believe there is something important to grasp in that message (as an aside, my friend Ron Allen and I have written a book that covers these concerns to be titled Second Thoughts on the Second Coming, due out from WJK Books in Spring 2022). We should not that by the time the Gospel of Luke was written, it likely had been half a century since Jesus walked the earth. Most of the first generation of believers, including Paul, had long since passed away. As you can imagine, the expectation that the end was right around the corner had begun to fade. After all, it's difficult to be on the alert for an extended period of time. Our ability to stay awake will be tested by the delay. Since the coming of the kingdom has been delayed for two millennia, most Christians live as if things will continue as they have. Though apocalyptic movements pop up regularly to remind us that we need to stay prepared, just in case the day of the Lord arrives, and according to Jesus, it will come like a thief in the night. Nevertheless, we don't live with the same level of expectations as the first generation. we rarely live with that same kind of expectation. It's not that we've grown complacent, it's just hard to always be on your toes. The kingdom we pray for in the Lord's prayer might come tomorrow, but maybe not. So it's only natural that our lamps grow dim and even go out.
I'm assuming most of my readers are like me, in that I continue to go about my business. Now that I'm retired, I have to keep track of my pension and other forms of income. I have my life insurance, and of course, I have health insurance. I'm concerned about climate change and other threats to the planet because though Jesus could return tomorrow, it's just as likely that things will continue on as they have for another millennium or two. You have to be prepared for any possibility! That means being ready for any eventuality because "the Son of Man is coming at an unexpected hour." In the meantime, we need to store treasure in heaven, because our hearts follow our treasure.
Storing treasure in heaven, a message that emerged in the previous reading from
Luke 12:13-21
, which told the story of a rich farmer who built bigger barns to store his harvest, so he could kick back and enjoy his bounty, and then died that very night. It's better to deposit your treasure in heaven than in bigger barns. Here in this continuation of the story, Jesus suggests that we put treasure in heaven by selling our possessions and giving the proceeds to the poor. Then we'll have treasure that can't be destroyed by moths. For many of this, this is a good word to remind us of the power of greed in our lives, a power that can distract us from important things, like God's realm. The message here is one of trust/faith. Be like Abraham and other saints of old did because they understood that faith is the "assurance of things hoped for, the conviction of things not seen." Like these saints, we live in the hope of that better homeland, the heavenly one, promised by God (
Hebrews 11
).
When we have things in proper perspective then we'll be ready for the coming of the Lord. That eschatological moment won't catch us by surprise. As the Psalmist puts it: "to those who go the right way I will show the salvation of God (
Psalm 50:23)
. So don't be afraid. God will give us the kingdom.