Advent Devotionals for 2019 from Westminster John Knox Press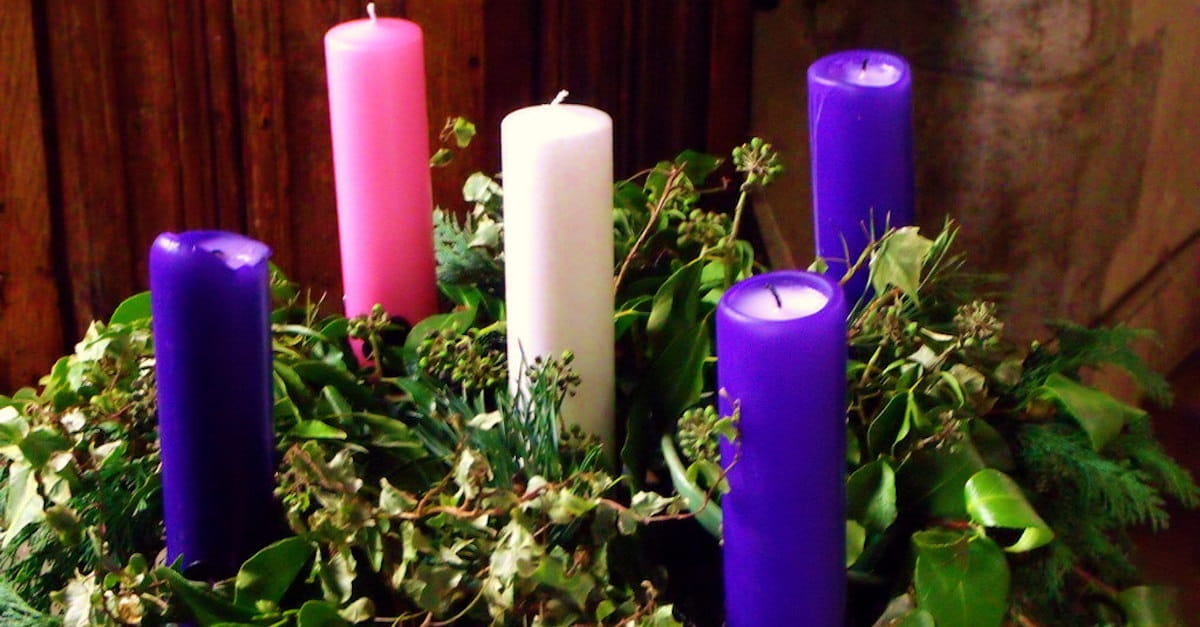 Advent is close at hand. Congregations and individuals will be looking at ways of observing this important four week period that leads into Christmas. Because of the increasing commercialization of the season (not that it is a new phenomenon), finding ways of slowing things down a bit is helpful. This year Westminster John Knox Press has published two resources, which are different in their purpose but are connected so I'm reviewing them together. Both resources can prove to be helpful, but one offers a weekly devotion/study and the other is daily. Depending on your needs, both have value.
We'll begin with Cynthia Campbell's
Christmas in the Four Gospel Homes
and then move to N.T. Wright's
Advent for Everyone.
************
Each Gospel tells the story of Jesus in very different ways. In fact, they each start the story in different places. As we discover in this study guide, this is important. If you were to use a house or home as a symbol to visualize each Gospel, what kind of home would you choose for each? That is the question posed by this study guide. How might we visualize the Gospel stories as we move toward Christmas? What is the essence of their message?
Christmas in the Four Gospel Homes
was authored by Cynthia Campbell, the former President of McCormick Seminary and currently the pastor of Highland Presbyterian Church in Louisville. She has combined her words with the artistry of Kevin Burns to create a brief study that could be used for personal devotions or in a group study.
The central question posed to each Gospel and then visualized through a picture of a house focuses on the starting point of each Gospel. If we take up the Gospel of Mark, we quickly see that Mark begins with the baptism of Jesus. There is no Christmas story in Mark. The cross rather than the cradle is the focus of his Gospel. Campbell reflects with us on this reality and then lets the artist visualize what she has written. The result is a simple cottage. The picture Burns produces reminds me of the houses I drew as a child. It's simple or basic. It has a roof, two windows, and a door. That is her vision of Mark's Gospel. It's bare-bones. Matthew's Gospel is envisioned as a rambling Victorian house, a house with a past as seen in Matthew opening with the genealogy of Jesus. As for Luke, the author and artist envision
"an open and welcoming ranch house." This is, as Campbell notes, the Christmas story we know and love the best. Finally, there is John's house, which is set back from the road and is rather modern. Like in Mark there is no Christmas story, but there is the prologue. Each house and each gospel is different, and thus we gain a different vision from each chapter. After all is said and done, Campbell offers a brief chapter on the words of the prophet Isaiah, who provides a prelude to all that has been discerned.
Campbell's reflections are followed by four brief chapters written by the artist, in which he shares his sense of the story and how he came to choose a house for each Gospel. There is an overlap at points between his reflections and hers, and yet they aren't redundant. They complement each other nicely. So, we learn why he chose
These chapters form the core of the book. Added to these chapters is a set of four questions and prayers that can be used for personal reflection or as the basis of a group study. Finally, the book closes with a set of ideas for use in a study group. Together with the questions a weekly Sunday School class or Bible study would have a nice, well developed, thoughtful study.
I hadn't thought about using a house as a symbol for the Gospels, but these are intriguing and thus worth checking out!
*************
If you're looking for a daily devotion, then perhaps N.T. Wright's
Advent for Everyone
focused on the Gospel of Matthew fits the bill. Wright is a well-known and distinguished New Testament scholar and church leader (having served as Bishop of Durham before going to the University of Saint Andrews (today he is back at Oxford University).
This devotional is based on Wright's own translation of the New Testament, which is combined with a series of commentaries. These two sources were published previously under the title of the "New Testament for Everyone." Now, they are made available with a focus on Advent themes.
The translation is relatively free in its prose. It's not as free as Eugene Peterson's
The Message
. I would compare it with the Common English Bible. However, like most translations produced by a single person, it has its own idiosyncrasies. But, that's not the point here.
It appears that having completed the commentary series, Wright's publishers in the UK and in the United States (WJK) decided to produce a series of daily devotionals for use during specific periods of the year. This particular devotional is designed to be used during the four weeks of Advent. The focus here is on the Gospel of Matthew, which is the text used during Year A of the Revised Common Lectionary.
Whether it was Wright or the British publisher (this was originally published in the UK in 2016), the daily devotions are organized around four themes, one for each week of Advent. Week 1 is titled "A Time to Watch." The readings come primarily from Matthew 24-26, with the parable of the weeds drawn from Matthew 13. These passages and commentary have an eschatological feel. Week 2 is titled "A Time to Repent, and it begins with a reading from Matthew 3 concerning the preaching of John the Baptist. The readings here run from John's preaching through Peter's denial (Matthew 26). Again, most of the passages are focused on parables. Week 3 is titled "A Time to Heal." These passages including healing acts but begin with the questions of John the Baptist concerning Jesus' mission and runs to the crucifixion. Finally, we reach Week 4, titled A time to love. Here we begin with the birth story and end with the Great Commission.
Each devotional includes Wright's translation, which is very readable, followed by his commentary on the passage. These commentaries have a sermonic feel. They begin with a story, often from his own life, and then he moves to examining the text. No real effort here is made to explicitly connect the readings to Advent, but they deal with issues connected with the season. So, if you're looking for a daily devotional that has a strong element for the season, this should work well.