A Time for a Prayer of Lament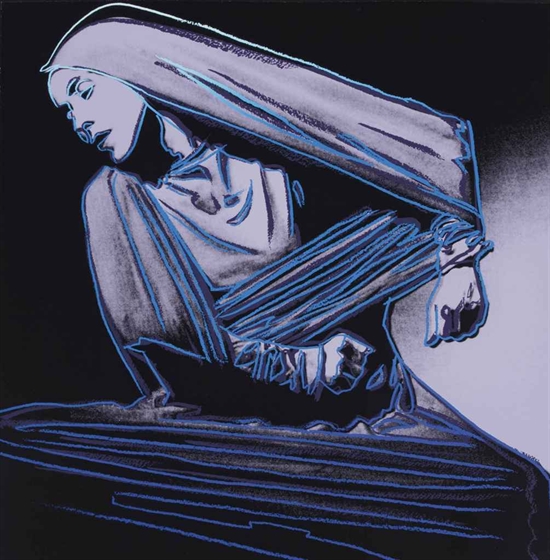 Lamentation - Andy Warhol
As I pondered what I might write as we face another day with this pandemic, which is making multitudes sick and killing others. What might I write as some are asked to put themselves at risk in service to others, even as the rest of us struggle with having to stay at home so we can stay safe? I'm reading a book titled
When Tears Sing,
which is subtitled
The Art of Lament in Christian Community.
William Blaine-Wallace writes in this book about a "spirituality of tears." He writes that "A spirituality of tears privileges vulnerability over sufficiency, relation over autonomy. A vulnerable and relational body of Christ exposes an emaciated assertion about existence: life is good until bad things happen. The duality of good and bad leaves gnawing questions about the nature of God" [
When Tears Sing,
p. xxii]. It's in this context that we cry out to God. We may ask why? We may ask for rescue. We may ask for comfort. We may in the end simply rest in the presence of God not knowing what the future holds.
With this introduction, I'd like to share this prayer from Walter Brueggemann's Prayers for a Privileged People. May it serve as a prayer for this day, as we lament the situation of our day.
On Pondering Laments
We celebrate your steadfast love.
We praise you for your mercy.
We Count on your faithfulness.
We celebrate and
praise and
count on.
And then the world does not work right.
We find ourselves unsafe and anxious.
caught up in greed and selfishness,
beset by a culture of violence and threat.
We wonder about the mismatch,
between you and your creation.
Mostly we trust,
down deep we sometimes do not.
We risk truth-telling
about your absence and silence and withdrawal.
We do such truth-telling,
telling it to you,
you . . . absent, silent, withdrawn.
You we address, you, our only hope
in this world and in the world to come.